RTW USB Connect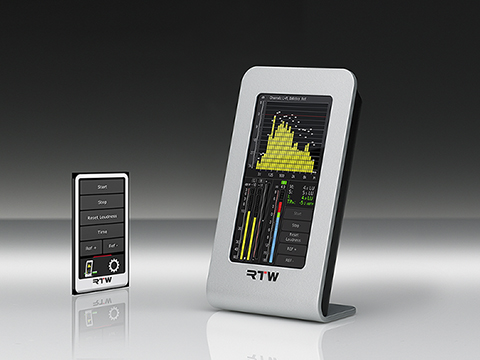 Update for USB Connect: Version 1.5 including common improvements is available for download from the Downloads tab or from "PC Software/RTW USB Connect" section at members area (Manuals & Software) .
RTW USB Connect - Metering, Monitoring, Controlling

RTW USB Connect is a complimentary software expanding the field of applications for TM3-Primus with firmware version 1-02 or higher or MM3 MusicMeter. It supports the USB hybrid function of TM3-Primus or MM3 MusicMeter for direct access of audio signals from a DAW. Additionally, USB Connect provides remote control of the Start/Stop/Reset/Time/Ref+/Ref- functions without the need to define TM3-Primus or MM3 MusicMeter as a standard audio output device. The software is available for most of the common plug-in formats as well as stand-alone application for Mac® and Windows® systems.
Monitoring and metering at the same time.
Plug-in operation for a direct audio connection between DAW and TM3-Primus or MM3 MusicMeter via USB Connect.
Direct access of Stereo or 5.1 audio signals from the DAW without dropping the audio interface.
No need to define TM3-Primus or MM3 MusicMeter as standard audio output device in the computer system.
Remote control of start/stop/reset functions, time scale of Chart instrument, and reference of RTA of the directly connected TM3-Primus or MM3 MusicMeter via plug-in.
Start/stop/reset loudness functions can be linked to the DAW transport cursor.
Stand-alone operation
Sampling rates up to 96 kHz
Software and Release Notes including further details can be found on the "Downloads" tab.

Dual-core-processor 2.5 GHz
4 GB RAM
200 MB Hard disk space
Operating systems

VST2.4, VST3 or AAX for Windows® 7 and 8, RTAS for Windows® 7
VST3, RTAS, AAX, or AU for Mac® OS X 10.7.5, 10.8.5, 10.9.5, 10.10.3

TM3-Primus or MM3-MusicMeter equipped with firmware version 1-68 or higher
RTW USB Audio Driver v3.34.0 or higher is installed on Windows® systems
Input selection of TM3-Primus is set to "USB audio 2.0" or "USB audio 5.1"
Further details can be found on the "Downloads" tab in the Release Notes.
Release Notes and manual for RTW USB Connect V1-5

filesize 105.79 kB
--- Please read first! --- The Release Notes include the manual for the configuration of software and TM3-Primus/MM3-MusicMeter.
USB Connect Software V1-5 for Mac® OS X (NOT for RTAS)

filesize 10.34 MB
USB Connect Software V1-1 for Mac® OS X (RTAS)

filesize 9.42 MB
RTW USB Connect Software V1-5 for Windows®

filesize 5.42 MB
Initially, a click to the link displays the End User License Aggreement. Please read it before using the RTW USB Connect software. After you have accepted, you will be forwarded to the download.
Downloads for Manuals & Software of current models or for PC software,
but also for older versions, can be found in our members area.
Please log-in or register.