TMR7 Smart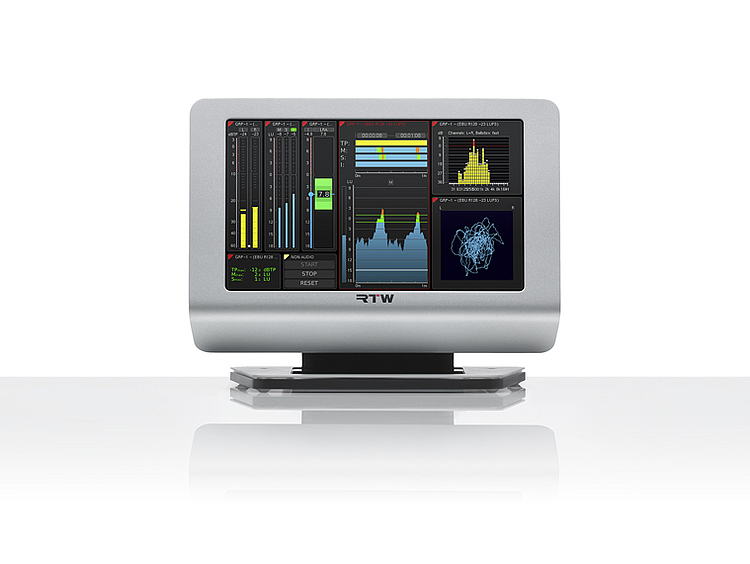 Firmware update 7-01 for TMR7 Smart available: With this update, the general stability and performance of the units have been improved. Also a rare-case display issue with the Vectorscope and a rare-case issue with the character size after an update have been fixed. Firmware 7-01 is available for download in "Audio Monitors/TMR7 Smart" section at members area (Manuals & Software).
Loudness in Radio Broadcasting – Fully Equipped: TMR7 Smart

4-Channel Metering Solution for Broadcast Environments
PPM, True Peak, Loudness (ITU BS.1770-4/1771-1, ATSC A/85, EBU R128, ARIB, OP-59, AGCOM, CALM Act, LEQ(M), TASA, SAWA), LRA, dual audio vectorscope, moving-coil instruments, RTA, correlation, and chart: The TMR7 Smart 4-channel solution featuring 7" touchscreen and the unique TouchMonitor operating concept integrates all metering options required in radio broadcasting to an out-of-the-box solution made to measure. Two AES3 digital inputs allow for parallel monitoring of the on-air signal and a PFL source.

The hardware and software of the TMR7 Smart are perfectly adjusted to radio-broadcast requirements. The technological basis of the new unit is the TM7 TouchMonitor with its flexible modular configuration. Available as desktop, fitted, or OEM unit, the TM7 covers all applications in professional audio metering.

Easy Integration
Thanks to its versatile interfaces, the TMR7 Smart makes integration into any studio environment a breeze. The four audio inputs provided by the two AES3 XLR ports are flexibly configurable for mono, stereo, or multichannel sources, providing separate instruments for each source. Plus, the GPIO interface for overall control, and the Ethernet port offer even more functionality.

Simple but Flexible
The intuitive operating concept of the TouchMonitor range offers maximum flexibility. Freely scalable instruments can be moved to any position on the graphical surface, allowing you to personalize the entire screen area. Views, scaling, and metering standards are separately definable for each signal source. In addition, the convenient on-screen help function supports you during the setup whenever needed.

Expanded software and instruments
In the latest firmware version, the RTA provides a 1/12-octave mode, Cinema Loudness standards (LEQ(M), TASA, SAWA) have been implemented, and the Audio Vectorscope instrument allows up to 2 instances. The output routing can individually be adjusted for each preset, all presets can be exported or imported at the same time. Further details can be found in the Release Notes (included in the update package), or in the data sheet.

For existing units the firmware is available for download. See the Audio Monitors/TouchMonitor TMR7 section of members area (Manuals & Software).
Easy and fast touch screen control with comfortable onscreen help

Highly flexible screen layout options with scalable instrument

Powerful DSP platform for parallel display of multiple instruments

2 AES3 audio inputs and 2 outputs via XLR (4 channels)
Ethernet/LAN, USB, and GPIO ports
7" touch screen 16 : 9 TFT
Table-top unit and mains adapter
Integrated Smart software package including:

2 x 2-channel PPM/TruePeak meter with digital scales
Moving Coil instruments with PPM, VU, Loudness and BBC modes
Loudness Sum instrument for Loudness measurements acc. to all relevant loudness standards
Numerical displays
LRA instrument (Loudness Range) with MagicLRA mode
Loudness Chart instrument
2-channel Audio Vectorscope (2 entities available)
Stereo Correlator (phase meter)
RTA
AES Status monitor and global keyboard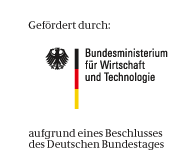 TMR7 Smart

TMR7S
Table-top unit in a sturdy table-top frame with movable table-stand
(approx. 198 x 138.5 [163] x 46 [95] mm, W x H x D [with table-stand]) and power supply

consisting of:



Hardware
Easy-to-use graphical interface, 7" high-grade resistive touch screen (16 : 9 TFT), connectors for Ethernet, 2 x USB 2.0, GPIO, and 24 V DC



Mounted 4-channel audio interface as described below (I/O Configuration)



Integrated Smart Software Package
2 x 2-ch. stereo PPM with digital scales (0 to -60 dB, +3 to-60 dB TruePeak, quasi-DIN, quasi-Nordic, quasi-British IIa and IIb), peak hold, moving coil, loudness sumation, loudness numeric, loudness chart, loudness range, audio vectorscope, real time analyzer, phase meter (correlator), and a global keyboard.
Further details can be found on the "Instruments" tab or in the TMR7 Smart data sheet (see "Download" tab).
Instrumente

With the integrated Smart software package, TMR7 Smart is fully equipped. It provides a wide range of RTW's approved loudness and audio metering tools to meet the demands of a wide variety of applications. Beside the signal processing and the control functions this software includes the following instruments:

PPM
PPM and TruePeak meter for up to 2 x 2 channels with digital
scales (0 to -60 dB, +3 to -60 dB TruePeak, DIN5, Nordic,
British IIa and IIb), Peak-Hold, Peak-Memory, Over indicator,
numerical display

Moving Coil
Needle instruments with PPM display (British), VU display,
Loudness display, and combined PPM and Loudness
display (BBC mode)

Loudness Sum
Loudness Sum instrument for displaying the summed loudness
values M, S, and I of a loudness measurement acc. to EBU R128,
ITU BS.1770-4/1771-1, ARIB, ATSC A/85, OP-59, AGCOM,
CALM Act, LEQ(M), TASA, or SAWA on bargraphs. Additional SPL meter

Loud. Num.
Loudness Numeric instrument for the numerical display of all
relevant values of a Loudness measurement: M, S, I, LRA,
TPmax, Mmax, Smax, I-time

LRA
Loudness Range instrument with MagicLRA mode for a
graphical representation of loudness variances with additional
display of the I value

Loudness Chart
Loudness Chart instrument for displaying and analyzing the
course over time of one selectable value of a loudness
measurement directly on the display

Vectorscope
2-ch. Audio Vectorscope for displaying the phase relationship
between a selectable channel pair (Lissajous display). Four
entities with 2 channels each are possible.

Correlator
Stereo Correlator for displaying the phase relationship between
the two channels of a stereo signal and thus its mono compatibility

RTA
Real Time Analyzer instrument for displaying the spectral content
of the selected input channel(s) using 31, 61 or 120 filter bands.
Additional HP HF band available

AES Status
AES Status monitor for displaying various
parameters of AES3 digital audio signals in plain text

Global Keyboard
Global Keyboard with definable on-screen keys for simultaneous
control of defined functions in multiple instruments, and for preset
recall. It also allows external control vial GP IO interface
Further details can be found in the TMR7 Smart data sheet (see "Download" tab).